About Melissa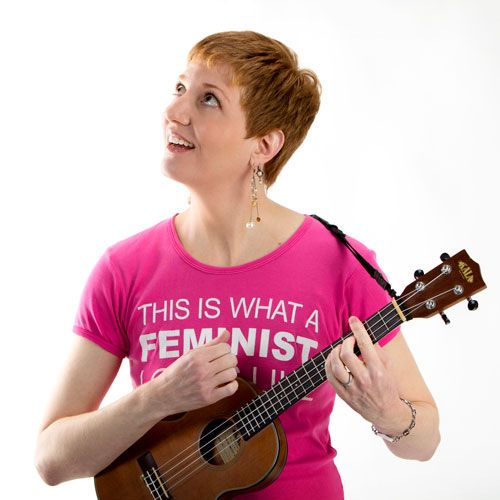 Singer/Songwriter/Uke Diva
Is this jazz, folk, or comedy?
Performer (and "Uke-Diva") Melissa Dinwiddie is a winning combination of all three. Interactive music and comedy… with a ukulele.
Inspired by the absurdities of modern life, Dinwiddie crafts songs evocative of the Great American Songbook but dealing with 21st Century themes. She has an ear for a witty turn of phrase, and her vocal chops and improvisational comic timing delight audiences of all ages. She's not limited to laughs, though. With her years of training as a jazz vocalist, and a repertoire of classic tunes in addition to her originals, Dinwiddie deftly covers the emotional spectrum. (Keep your tissues handy.)
The San Jose Mercury News called Dinwiddie's 2009 release, Online Dating Blues, "a sassy session featuring sharply observed originals." She's best experienced in person, though, where her skill with an audience really shines.
Find out more about Melissa, and what she does when she's not making music, at Living A Creative Life.